Canadian CYC Delegate Blog Corner

I am Leah Davidson, one of the Canadian Commonwealth National Youth Delegates, bringing a youth voice to Commonwealth issues and international events. This series of articles will cover people who work on Commonwealth issues and for Commonwealth organizations, with the goal of unpacking Commonwealth values and their relevance to young people.
The Trinbago 2023 Commonwealth Youth Games (CYG) is an international athletic event with entries from 1000+ athletes and para athletes ages 14-18. This year's Games will be hosted in Trinidad and Tobago from August 4-11, 2023. Canada is sending 74 athletes and staff to compete in the sports of Athletics, Beach Volleyball, Netball, and Rugby.
In Beach Volleyball, Canada is sending one team for each gender, selected from across Canada, to compete in the beach volleyball tournaments from August 5-10. The team is led by Coach Andy Kos. Today we will meet one of Canada's rising stars in beach volleyball.
---
A grade eleven student at Preston High School, Ontarian Calinda Kok has had to balance more responsibility than the average high school student. She plays indoor volleyball for the Halton Hurricanes during the year and for the NextGen Team Canada in the summer, and is off to represent Canada at an international competition at the Commonwealth Youth Games (CYG).
Calinda started indoor volleyball nine years ago and has been playing beach volleyball since she was ten. She was always around volleyball with her dad as a kid, watching and cheering him on, which built an early love for the sport.
Calinda, who got her first taste of international competition at the U19 World Championship last September, explained the selection process for the CYG:
There was a trial tournament in June and eligible teams signed up. We had a two-day tournament, where we competed against other teams for a spot at the CYG. My partner Kiki and I won that tournament.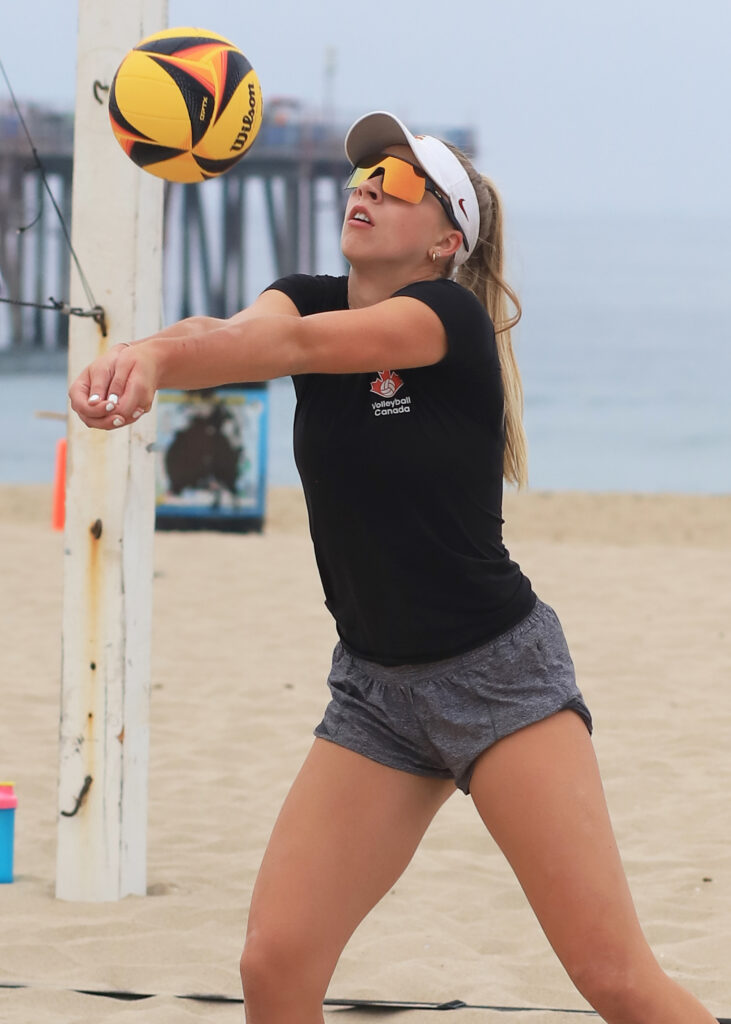 Katarina Drozd – nicknamed "Kiki" – and Calinda have been close friends for many years and played both indoor and beach volleyball together year-round. They have been playing or competing almost every day of the week leading up to CYG. Calinda shared,
Usually, we'll practice in the mornings, but lately we've been practicing at 1:30 in the afternoon, the hottest time of the day, in order to prepare for Trinidad's weather.
When asked about life skills that volleyball taught her, Calinda replied,
Volleyball has definitely matured me as a person. It has helped me to stay more organized, hold myself accountable, and motivate myself in other areas as well, such as schoolwork.
A dedicated and focused student-athlete, Calinda will be playing in nationals when back home in Canada, which will serve as trials for the U21 World Championship. She is committed to playing for University of Southern California after high school.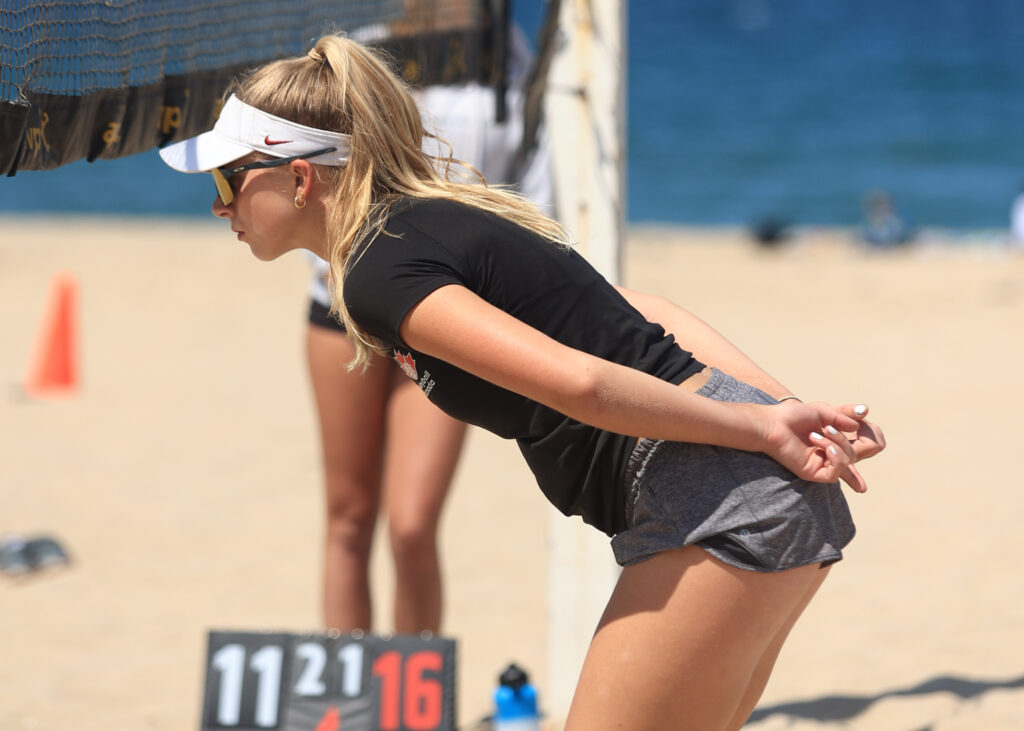 The CYG brings her one step closer to her athletic dreams and provides incredible networking and exposure. As she prepares for her August 2nd flight to Tobago, Calinda expressed her enthusiasm for both the sport and the overall experience:
I have two friends who are originally from Trinidad and they've told me great things. Normally at international events, we try to stay out of the sun and not exert ourselves, but we're hoping to see some of the unique countryside. I'm most excited to meet all the other countries represented. It's such an amazing privilege to get to learn everyone else's story. The people and memories stay with you for a long time.