Canadian CYC Delegate Blog Corner

I am Leah Davidson, one of the Canadian Commonwealth National Youth Delegates, bringing a youth voice to Commonwealth issues and international events. This series of articles will cover people who work on Commonwealth issues and for Commonwealth organizations, with the goal of unpacking Commonwealth values and their relevance to young people.
The Trinbago 2023 Commonwealth Youth Games (CYG) is an international athletic event with entries from 1000+ athletes and para athletes ages 14-18. This year's Games will be hosted in Trinidad and Tobago from August 4-11, 2023. Canada is sending 74 athletes and staff to compete in the sports of Athletics, Beach Volleyball, Netball, and Rugby.
In Rugby, Canada's women's and men's U18 teams, led by Head Coaches Darcy Patterson and Nigel D'Acre, will play at Shaw Park Cultural Complex in Tobago from August 6 to 8. This article from Rugby Canada introduces the entire team and shares more about the coast-to-coast selection process. Here is a feature on one of the players.
---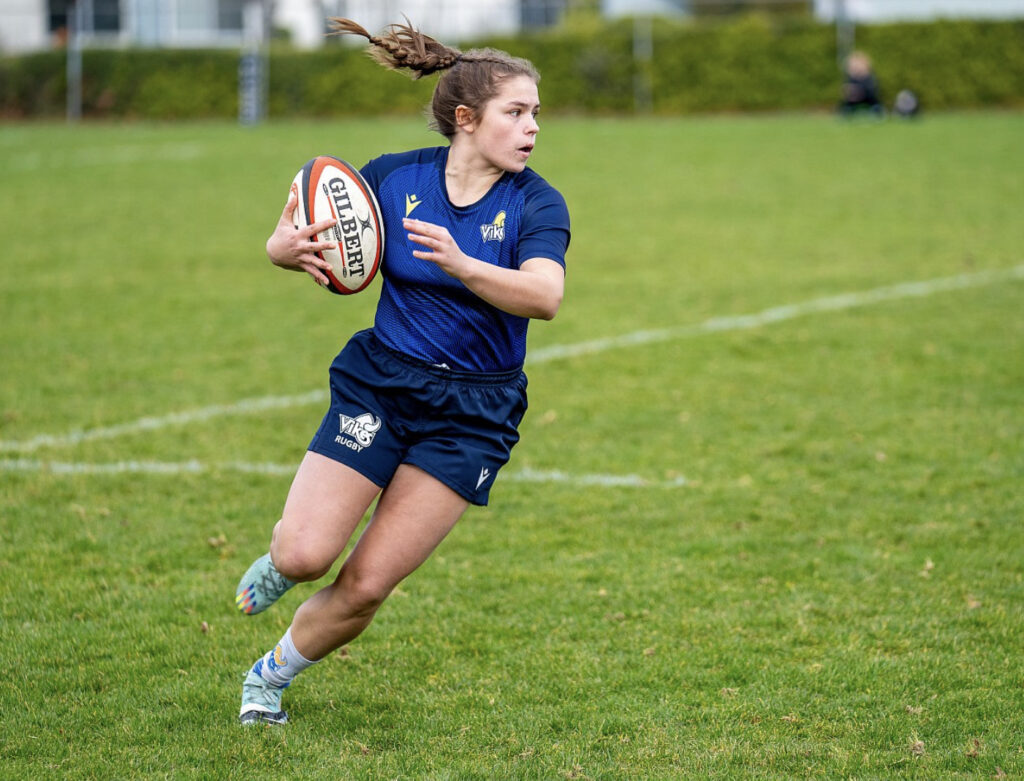 An 18-year-old from Calgary, Alberta, Olivia Newsome is at the University of Victoria, playing for the Victoria Vikes during the school season and studying Kinesiology, with a focus in physical education. Off-season, you can find her in Perth, Ontario, playing for the Lanark Highlanders. She typically plays inside or outside center for 15s and the hooker position for sevens.
Her parents enrolled her in sports as a young child and she was quickly exposed to dance, gymnastics, swimming, and soccer.
I saw rugby on TV for the first time in the Rio 2016 Olympic Games,
said Olivia.
That sparked interest in trying it out. After my first game, I was convinced. I soon started playing at a local club in Calgary.
She normally practices 15-20 hours throughout the year and has recently experienced an increase in training intensity through the transition to the varsity level. She said, "My school team definitely helped me ease into the transition to university rugby. I went from playing rugby three times a week to training every day, so it was a big jump. Having a good support system makes a big difference."
Trinbago 2023 is her first significant international experience and opportunity to travel outside of North America. "I'm excited to represent Canada [at the CYG]," Olivia gushed.
We haven't had a competition with this age group because of COVID, so I'm excited to see how the U-18 age group matches up to countries around the world.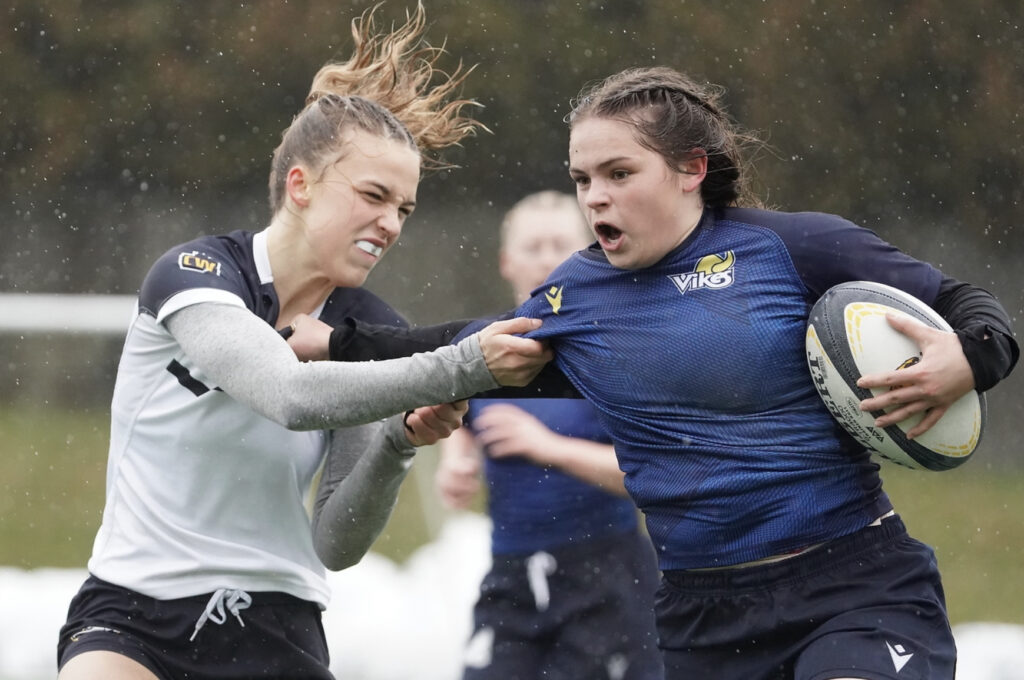 The women's rugby team has had some meetups over the summer – for example, with other girls in BC or Ontario – but the three-day training camp she will shortly attend in Toronto will be their first chance to play altogether.
My dream would be to go to the Olympics, perhaps LA 2028, but I know I have to work hard for that. Professionally, I would like to teach physical education and grow the love in sports in kids,
Olivia explained.
When asked what factors developed her own passion for sport so young, Olivia answered,
Lots of my friendships have come from sport. I'm a very active person, and games and competitions are always fun for me.
I hope when we go to [Trinidad] we'll have a good result and bring home some hardware,
Olivia said.
It would be great to see how the hard work pays off. Putting your head down and putting in the extra hours when no one is watching is all part of it. Right now, we're doing the training on our own [since we're in different parts of Canada] and it will be exciting to see it come together.