Canadian CYC Delegate Blog Corner

I am Leah Davidson, one of the Canadian Commonwealth National Youth Delegates, bringing a youth voice to Commonwealth issues and international events. This series of articles will cover people who work on Commonwealth issues and for Commonwealth organizations, with the goal of unpacking Commonwealth values and their relevance to young people. I chose to feature the Duke of Edinburgh's International Award because I participated through my high school, Bishop's College School, and saw first-hand the positive impact on youth skill development.
---
The Duke of Edinburgh's International Award has made a tremendous impact on the lives and future direction of young Canadians (14 to 24 years of age). Reaching over 120 countries, the Award encourages youth to embark on a journey of personal challenge and achievement. Three levels of the Award (Gold, Silver, and Bronze) require youth to spend a number of hours learning a new skill, volunteering in community, participating in a sport or an athletic activity, and working as a team to undertake an adventure in a new environment. The Award's 21,000 Canadian youth participants are part of a network of 1 million youth globally who have embraced this unique form of learning outside the classroom.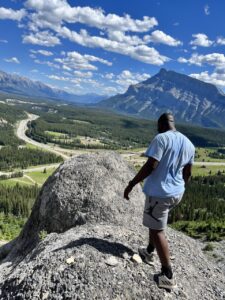 Stephen De-Wint currently serves as CEO of the Duke of Edinburgh's International Award – Canada. Bringing extensive experience in sports development, he moved from the UK to Canada in 2018 after six years as Deputy Secretary General and COO of the Duke of Edinburgh's International Award Foundation. De-Wint explained,
"I believed there was a real opportunity to help young people be more, do more, and experience more, and that has been the case."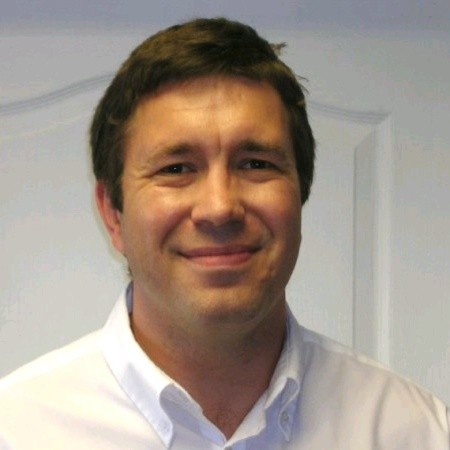 Royal Roots
HRH The Prince Philip, Duke of Edinburgh, founded the Award in the UK in 1956, alongside educationalist Kurt Hahn and Lord Hunt, who successfully led the 1953 British Expedition to Mount Everest. The Award officially launched in Canada in 1963, and Canada became a founding member of the Duke of Edinburgh's International Award Association in 1988.
The Award's royal patronage has given international credibility and supplied many young Canadians with invaluable networking opportunities. Since 1966, many Gold recipients have been able to meet members of the royal family as well as fellow recipients from across the country during Award ceremonies.
Supporting Diversity & Inclusion
In recent years, the Canadian Award program has seen tremendous participation from diverse groups of young people, including newcomers, Francophone youth, Indigenous groups, and people from different cultural and ethnic identities.
Recognizing the high cost of participating in some Award activities, the Duke of Edinburgh's International Award – Canada is actively trying to increase access across socioeconomic classes. "We are working with Canadian Tire's Jumpstart program to offer bursaries for registration fees, and we've collaborated with Royal Bank of Canada to support Adventurous Journeys," DeWint explained. As an organization, they are fully bilingual, work with the justice system to support at-risk youth, and recently partnered with the Ismaili Council of Canada to further engage across the Ismaili community.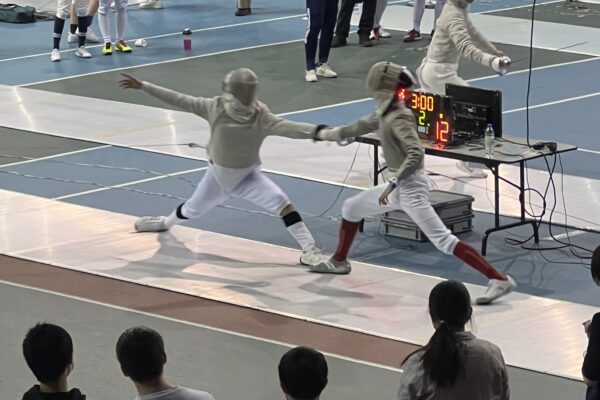 60-70% of the Duke of Edinburgh International Award – Canada's participation comes from schools accredited as Award Centres. These centres are re-building after the pandemic and are a crucial part of the Award network in local communities. The community aspect provides young people with camaraderie and peer feedback while achieving their goals.
De-Wint said,
"There is a sense of being a Canadian about [the award]. The personal impact on young people is huge. We have documented evidence of how the Award helps with better mental health, particularly during the COVID crisis, and increases self-esteem and self-confidence. This is essentially a do-it-yourself kit for personal development."
An Ever-Evolving Program for Self-Improvement
During COVID-19, the Duke of Edinburgh's International Award – Canada saw a 40% drop in participation. This led them to look into ways to bring aspects of the program online, even creating a virtual Adventurous Journey. In the future, the Award aspires to become more co-curricular and fully integrated into the school system.
De-Wint expressed,
"My personal vision is for the next generation of young Canadians who go through the Award to have the confidence, self-esteem, and personal power to advocate for changes that are needed and alterations in the way society works."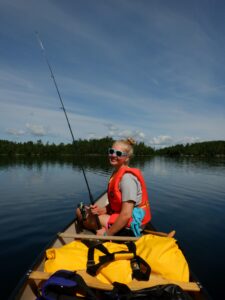 Although the Award program seeks to maintain consistency in standards across countries and time periods, De-Wint and his team are continuing to seek opportunities for improvement through satisfaction surveys, a vibrant alumni community, and Passion to Purpose forums, which bring youth from across Canada together for leadership development.
With regards to the Commonwealth, DeWint is grateful for the continued support of Commonwealth organizations. To empower youth, he reminds us that "it takes a village."
The Award's founder Kurt Hahn once said,
"There is more to us than we know. If we can be made to see it, perhaps for the rest of our lives, we will be unwilling to settle for anything else."
Thanks to De-Wint and the countless others involved in the Duke of Edinburgh's International Award, more youth than ever before are catching a glimpse of their true potential.